SERVICES TO COMMUNITY
---
---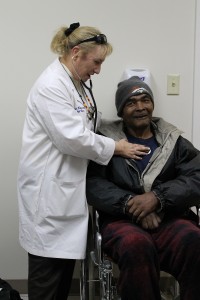 Lawton Community Health Center (LCHC) has served the residents of Comanche County and surrounding counties since January 2008.
In addition to providing family practice and pediatric services to individuals with Medicaid (SoonerCare), Medicare, and private insurance, LCHC provides healthcare to those residents who do not have health insurance. Care is provided on a sliding fee schedule. Patients are required to provide proof of income to ensure they receive discounts for which they are eligible.
The staff of LCHC provides services to all age groups so that all may have a medical home.
To access services call 580-355-5242 to schedule an appointment. Walk-ins will be seen as schedule allows.
Pediatric Wellness Services
Well Baby and Well Child Visits
Childhood Episodes of Illness
Chronic Childhood Disease Such As:
Adult Wellness Services
Wellness/Prevention

PAPs (Well Women Exam)
Mammograms
Colon Cancer Screening
Immunizations

Flu shots
Pneumonia shots

Chronic Illness Such As:

Diabetes
Hypertension (High Blood Pressure)
CHF (Congestive Heart Failure)
COPD (Chronic Obstructive Pulmonary Disease)

Acute Episodes of Illness
Blood Pressure Checks/Blood Glucose
to schedule an appointment. Same day appointments available as the schedule permits.
Behavioral Wellness
Counseling services (adults and children) including among others:

Grief
Anxiety
Depression
ADHD
Low self esteem
Behavioral issues in children
PTSD

Psychiatrist services including treatment of:

Depression
Schizophrenia
Anxiety
Social disorders
Elderly cognitive impairment
PTSD
Bi-Polar
ADHD
OB/GYN
Conditions Treated:

Women's Health
Adolescent care
Infertility
Menopause
Menstrual disorders
Endometriosis
Pregnancy
Premenstrual Syndrome
Sexually Transmitted Diseases
PCOS

Procedures Performed:

IUD Placement/removal
Implanon Placement/removal

Gynecology:

Fibroids
Breast Cancer Screening
Osteoporosis
Well Women Care (annual exams)
Endometrial Biopsy
Pap Smear
STD Screening and Treatment

Obstetrics:

OB/Prenatal Care
Family Planning